- As we continue to navigate during these unprecedented times, CLCM is taking every precaution necessary in order to ensure the safety of our members and visitors.

Given the Governor's most recent Executive Order temporarily banning all public gatherings (including worship services) of ANY size, it is with great reluctance that we announce that we will not be holding service at the Tarrytown C.O.C. until further notice.

While we are people of faith and believe that Christ has the final say, we must abide by the law of the land and do our part to flatten the curve.

While we are not gathering in person for the time being, we will still be having remote Worship Service on Sundays at 1:00. We will be utilizing Zoom so that we can see and hear one another. You can use Zoom via smartphone or by computer. If you don't have access to either, you can also call the number listed on the invite so that you can hear the audio. Pastor will be sending invites by email until we are able to gather again.

If you did not receive an invite, first check the spam folder in your email to see if it was sent there by mistake. Otherwise, please email covenantlifeny.org and we will send you the invite.

​​- The Tulsa Prophetic Training Institute is back with a new workshop! Get ready for 3 days full of prophetic immersion, impartation, and treatment. Hosted by Dr. Paula Price, author of The Prophets Dictionary and founder of Price University. All are welcome to join, especially if you are or aspiring to be a prophet (novice or seasoned), a prophetic student and/or teacher, an intercessor, a psalmist, or a prophetic type. The workshop will be hosted by Dr. Paula Price, with Apostle Nona Parker and Prophets Hakeem and Naim Collins as speakers. Please let Pastor and First Lady Know ASAP if you want to attend.

Dates: Wednesday, June 17 - Sunday, June 20
Location: Doubletree at Warren Place
6110 S Yale Place, Tulsa, OK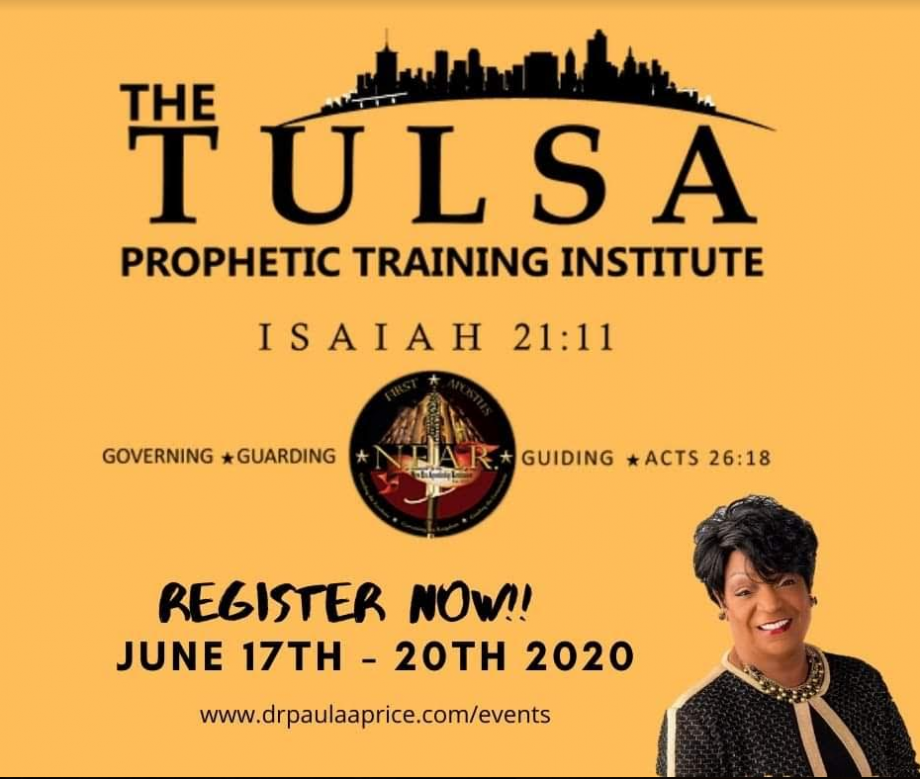 - Sunday School is held every Sunday from 12:00-12:45pm. All are welcome so please come out and join us!
- Bible study is held every Wednesday at 7:30 on the Prayer Line. Phone Number: 712-432-3900. Passcode: 377816

- The Women's Prayer Line is on Mondays at 8pm. Phone Number: 712-432-3900. Passcode: 377816

- The Men's Prayer Line is on Tuesdays at 7pm. Phone Number: 712-432-3900. Passcode: 377816

- Child Dedications are performed on the second Sunday of the month and arrangements should be made by contacting First Lady.

- All those interested in the Liturgical Dance Ministry should contact Sis. Taylor.

- Please keep our sick, shut-in, and bereaved families in your prayers. If you haven't seen someone in a while, give them a call.

- Parking is available at the Shopping Center ONLY in front of the Walgreen's Pharmacy drive-thru window. You must have a sign in your windshield, which is available from the usher. We suggest that you keep one in your glove compartment in case you need to park at the Shopping Center. Parking is at your own risk and CLCM assumes no liability therefor.

- Weekly announcements should be received no later than Friday. Send all emails regarding announcements to either Pastor.