- On Thursday, November 15th, Pastor will be traveling to Bixby, Oklahoma for his Commissioning Ceremony! Congratulations Pastor!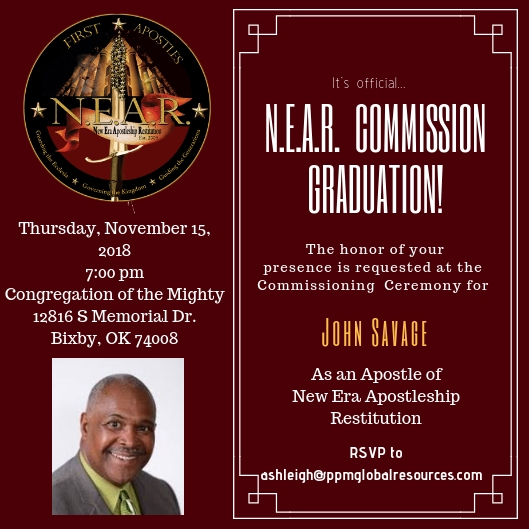 - On Friday, December 7th, Join CLCM for our annual One Night With the King celebration! Get ready for an evening celebrating Jesus Christ our Lord and King, in all his majesty, pagentry, and splendor. The evening includes a welcome reception, anointed litugical dancing, a life-changing preached Word of God, affirming praise & aorship, delicious food, great worship & fellowship, and much more!

Tickets are $85.00. Please click the link below to purchase tickets.

Location: CV Rich Mansion
305 Ridgeway
White Plains, NY 10607
Start time: 7pm

https://www.eventbrite.com/e/one-night-with-the-king-tickets-51052229593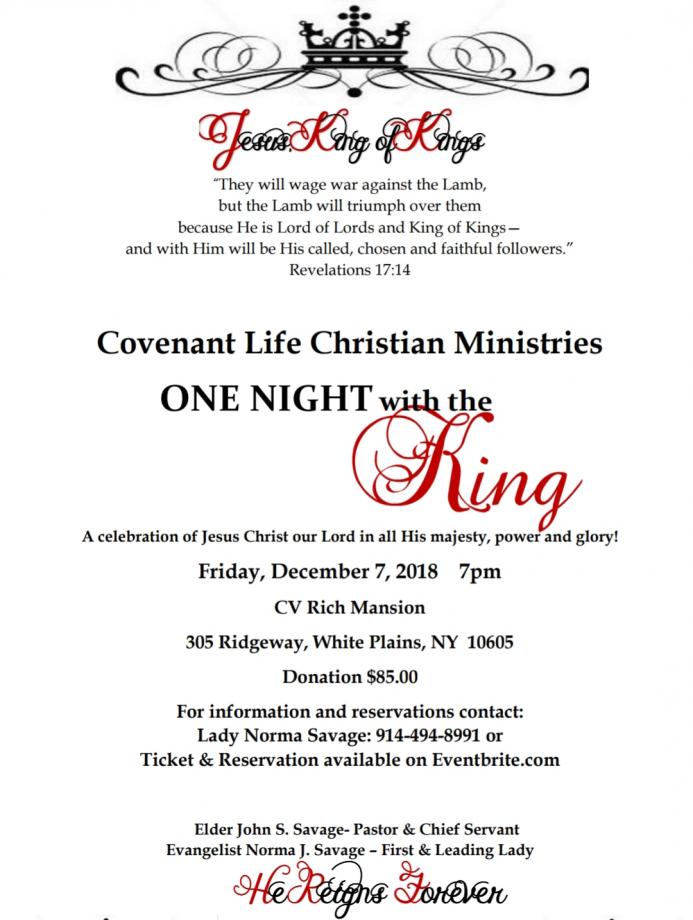 - Sunday School is held every Sunday from 12:00-12:45pm. All are welcome so please come out and join us!
- Bible study is held every Wednesday at 7:30 on the Prayer Line. Please contact them for more details. Phone Number: 712-433-3900. Passcode: 377816
- The Women's Prayer Line is on Mondays at 8pm. Phone Number: 712-433-3900. Passcode: 377816

- The Men's Prayer Line is on Tuesdays at 7pm. Phone Number: 712-432-3900. Passcode: 377816

- Child Dedications are performed on the second Sunday of the month and arrangements should be made by contacting First Lady.

- All those interested in the Liturgical Dance Ministry should contact Sis. Taylor.

- Please keep our sick, shut-in, and bereaved families in your prayers. If you haven't seen someone in a while, give them a call.

- Parking is available at the Shopping Center ONLY in front of the Walgreen's Pharmacy drive-thru window. You must have a sign in your windshield, which are available from the usher. We suggest that you keep one in your glove compartment in case you need to park at the Shopping Center. Parking is at your own risk and CLCM assumes no liability therefor.

- Weekly announcements should be received no later than Friday. Send all emails regarding announcements to either Pastor.